Double Wedding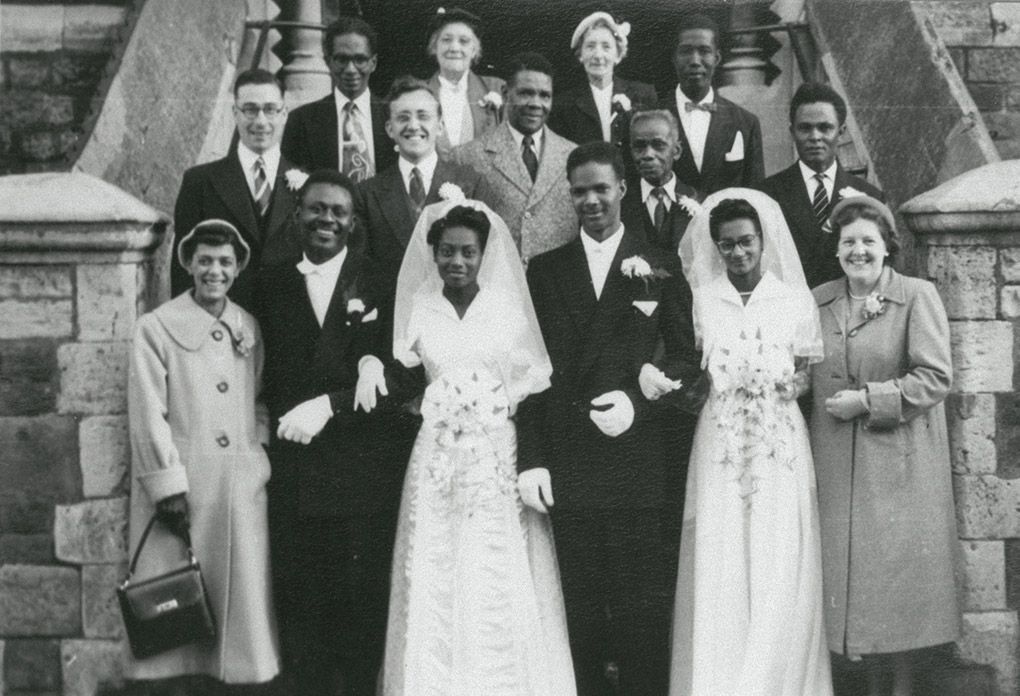 Ernest W Allen married Audrey Wallace and James A Thomas married Pearline Swanston in 8th October 1955 at a joint ceremony at the Weslyan Methodist Chucrh in Loudoun Square. The guests at the wedding are friends made locally at the Welcome Mission.
Ernest and James had arrived together from St Kitts & Nevis in November 1954 aboard MV Colombie into Plymouth. The passenger list shows their occupations as Carpenter and Labourer respectively and their intended destination address was 231 Bute Street.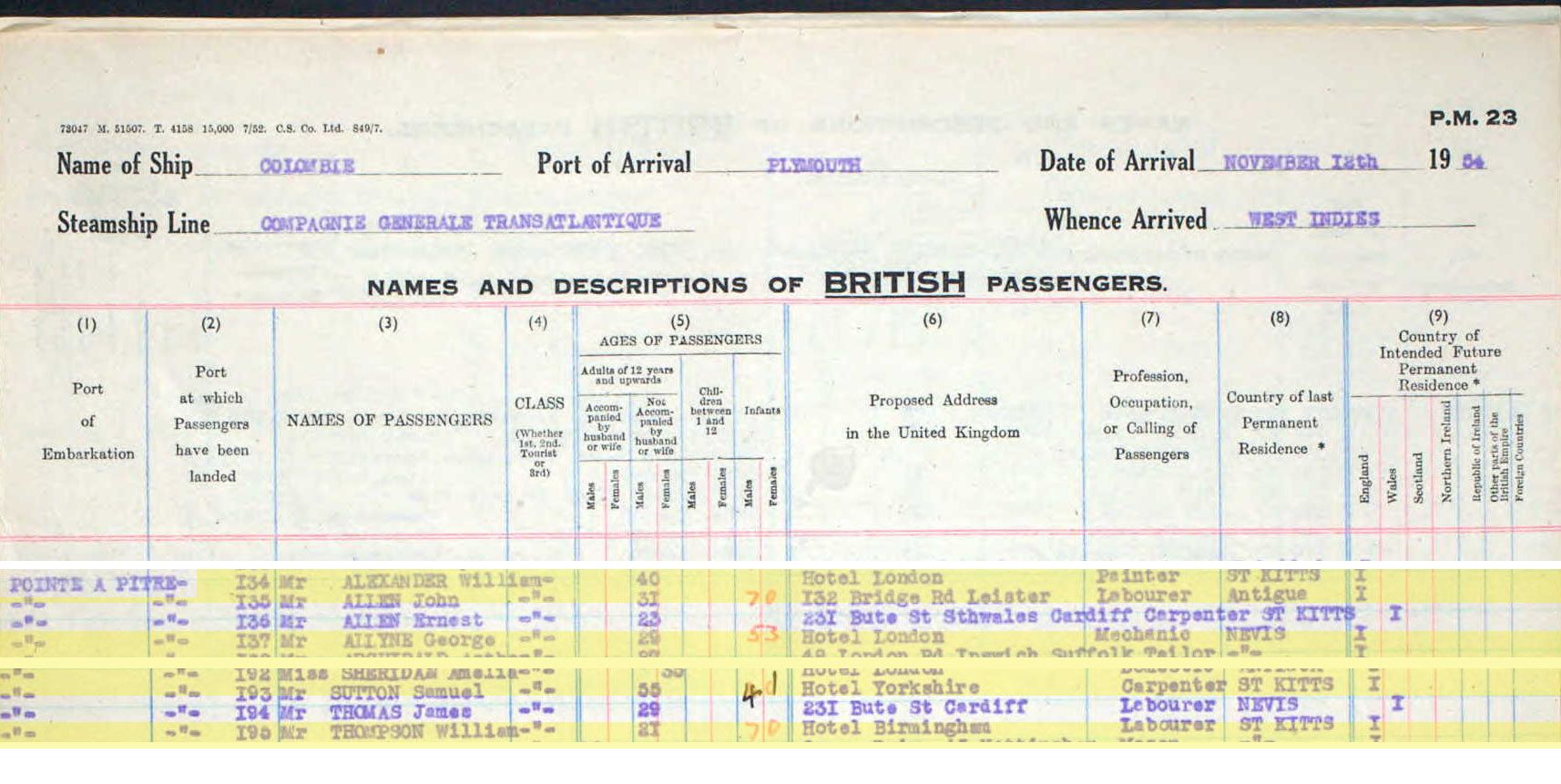 Passenger lists show Pearline, from St Kitts, arriving at Plymouth on MV Auriga in August 1955. Her occupation is given as Clerk but she went on to train as a midwife and work in the baby intensive care unit at St Davids Hospital.

Audrey had arrived a few months earlier than Pearline, who was her half-sister. Audrey worked as a supervisor for British Rail for 20-odd years.
James went on to be Pastor at Shiloh Pentecostal Fellowship Church in Ninian Park Road for many years. He was joined in that role by Ernest for a while.